Published October 25, 2021
When Listening Launches Nonprofit Mission & Feature Film
Steve Riach grew up in Los Angeles and was on a path to be a television sports broadcaster. But on the way into that life, which was promising success and fame, everything changed. He became a Christian and had a change in perspective. "I no longer cared about fame or success in the same way," said Steve. "I wanted to instead find ways to have an impact on the culture and do good things to make a difference. I took a turn in the road and for the last 30-plus years I've been producing content and writing stories to impact culture. And for almost 25 of those years, I've also been running a nonprofit to serve and empower underserved youth."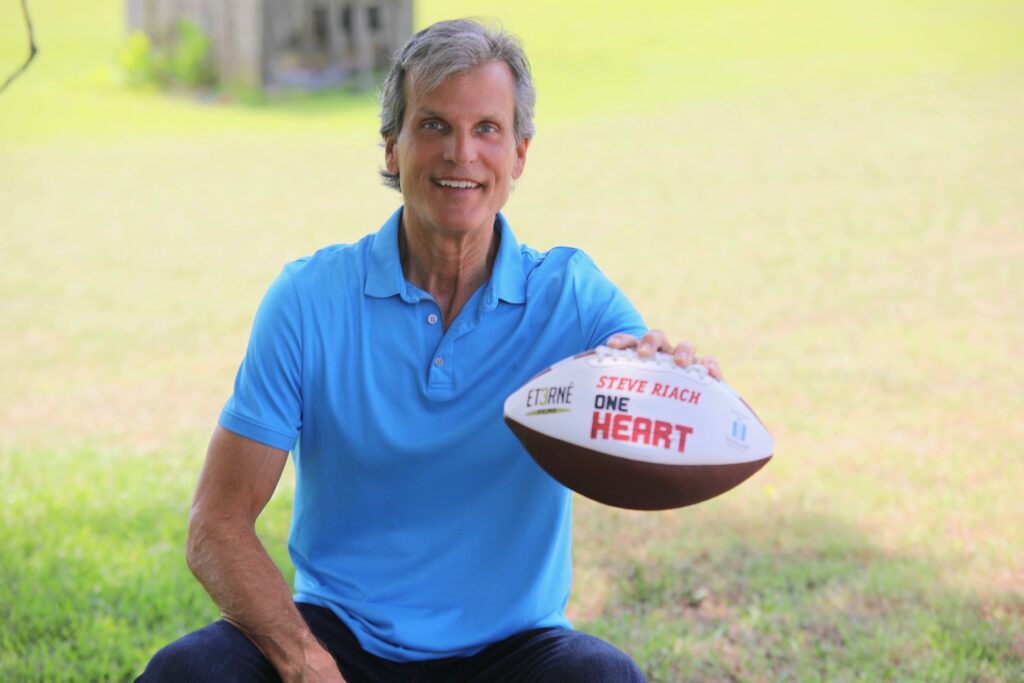 When Steve Riach launched his nonprofit, Heart of a Champion, with a group of business leaders, NFL team owners and athletes, little did he realize at the time how it would one day lead to making a huge impact on justice involved youth, including the opportunity to release a feature film to raise awareness and get people involved in these kids' lives.
"Before we got started, we all shared a common vision for impacting youth in America," said Steve. "We spent three and a half years in research until we found what we felt like would be the most effective approach. As we grew, we had a great deal of success working initially with youth in schools and after-school outlets. We were invited to testify before Congress, were invited to the White House. We were so grateful for the impact we had… but then we started to become more aware of the needs of kids in the juvenile justice system and we were compelled to act."
The Story that Became the Turning Point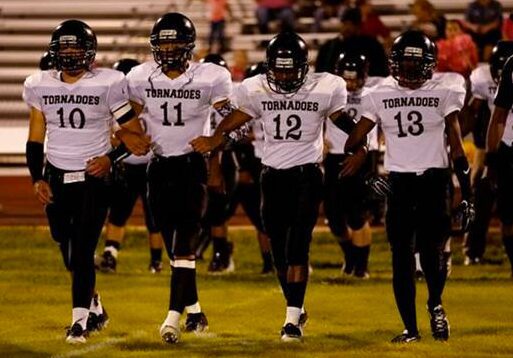 In 2008, Steve was seeking a story to tell as a narrative feature film. "A number of scripts came across my desk and they were not very good," said Steve. "Then I happened to be at a high school football game where my kids went to school. I watched this scene unfold with youth from the state correctional facility—it was a magical moment. I really felt like I had been given a gift of this story and I knew we had to tell it."
At the same time, while Steve and his team were having success in public schools and after school programs, the leader of an area county juvenile corrections office approached Steve about deploying programming in the corrections system. What happened next not only turned into the expansion of the nonprofit to what it is today—the One Heart Project—all while Steve and his team were developing the feature film called One Heart.
"We started to meet these kids and listen to their stories so that we could develop the screenplay for the film," said Steve. "I was hearing all these stories of hopelessness and despair. We discovered significant opportunities to serve these kids, so we jumped in."
…it was like God grabbed me by my collar and said, 'What are you going to do now?'
While interviewing youth from the football game, who were housed in the Gainesville State School, a maximum-security juvenile facility, Steve met a young man named Mack White. Mack's story became a tipping point for Steve and his team.
"Mack shared his story," said Steve. "He essentially raised himself and his younger sister from the age of nine. His mom had an addiction. His dad was not in the home. Child Protective Services (CPS) found out they were in the home alone, and put them in their grandmother's house. But their grandmother was mentally unstable and one night she got mad and tried to drown Mack in her sink. CPS took them out of that home and put them into foster care.
"He witnessed his first murder when he was 12, when his best friend was shot. He was in and out of seven different foster homes and abused in four of them. At age 15, he decided to go on his own on the streets. He slept in abandoned buildings and abandoned cars. He robbed some people because he didn't know how else he was going to eat."
Mack's story rocked Steve's world.
"When you hear a story like that, you realize the narrative most people think of when they think of kids in the justice system is inaccurate," said Steve. "They tend to think these are bad kids and they're getting what they deserve. But the reality is so different. The majority of these kids have experienced serious trauma and often their crimes are for survival. They don't know any other way. It's complex."
Steve believes kids like Mack were created with a purpose and a destiny. "I believe those kids deserve the opportunity for a second chance, just like my own children," said Steve. "The fact that they've been sidetracked doesn't have to stop them from reaching that destiny. Through the One Heart Project, we think we can help and we're grateful for the people and organizations that have come together and linked arms to make that happen."
Launching the One Heart Project & Movie
"When we finished the interview with Mack, I stood up to shake his hand and thank him," said Steve, "and it was like God grabbed me by my collar and said, 'What are you going to do now?' So, I said, 'We want to help you. How can we help?' That was the beginning of the One Heart Project."
The dots got connected. Steve and his team realized there was something more they could do. "We felt like we had been given this great gift to create an initiative to help these kids," said Steve. "At the same time, we've got this movie happening and we thought, 'What if we used the movie to do something bigger?'"
With that, the One Heart movie became a mechanism to allow the public to get involved with helping these kids. The movie then gained a greater purpose than to simply be an entertainment vehicle.
"I really believe that if we have enough people out there who will demonstrate unconditional compassion for these youth, they can help these kids get on the pathway to a transformed life," said Steve. "There's no reason why we can't see generational change within two or three generations. There's no reason why we can't see the number of youth in the justice system cut in half. There's no reason why we can't break the cradle to prison pipeline. We're already seeing this now!"
A Holistic Approach Creates Generational Change
One of the things that makes the One Heart Project so successful is their holistic approach to service. "Developing our holistic model really started with listening to the kids in the justice system," said Steve. "What we realized is that in order to truly get a second chance, these youth really need to have the opportunity to put every possible tool in their tool belt. We can't just give them one tool. We have to give them access to every tool, like we would with our own kids. Success is really not possible without taking that holistic approach."
What if we used the movie to do something bigger?
The revelation Steve and his team hope everybody has through the movie and through their interaction with the One Heart Project is the vision that generational transformation can become reality. "I was having some work done on my house one day, and I went into my backyard and met the two young men doing the work and asked if they needed anything," Steve shares. "One of the young men said, 'Hey, I know you! One Heart!' I turned and recognized that it was Juan, a young man who was in one of the first groups that we worked with."
"He had been working with this company for a couple years. He told me how One Heart impacted him and changed his life. He got this job, got married and had a 3-year-old daughter. He told me, 'The reason I went to prison is because I didn't have a relationship with my dad. So, I had no structure or discipline. But my daughter will never have the experience I had. I put her to bed every night and I read to her every night.' Then he pointed to the other young man and told me it was his brother. They had both spent time in prison and were separated from each other for eight years. Juan had mentored his brother. The cycle is being broken."
"This whole experience reminded me that we're not just helping these kids, but we're helping to change the destiny for the next generation," said Steve.
Getting Involved in the Solution
For those who want to get involved in serving kids in the juvenile justice system, Steve said the reality is there's always need, which means there is always opportunity.
If you're breathing, you can help with a youth in the system.
"We always need more people involved and we need more resources to reach more kids and see more lives transformed," Steve shared. "And it's not just money. It's people. For kids to just know that somebody cares about them can make all the difference. We've got a lot of amazing people that have jumped in from all walks of life and are making a difference. I tell everyone, 'If you're breathing, you can help with a youth in the system. Anybody who wants to be involved, we will find a place for you.' And with Covid, people can even mentor and volunteer virtually!"
When mentors or facilitators first interact with these kids, it's common that they will do something in the first few meetings to push them away. "We tell mentors to persevere because they will find out that it's just a defense mechanism and the kids have a feeling like you're going to leave them anyway, so they'd rather you leave before they get attached so it will hurt less," Steve explained. "But if our people can press through that and realize what's happening, they start to build relationship, and everything changes."
It may not be easy, but it's truly rewarding. Steve shares a powerful story about the value of mentorship. "We had a mentor named Scott who started his first day—he had been trained, screened, the whole thing—but while he was getting ready to go, he called me and he said, 'I'm really nervous.' So, I reminded him of things he had been trained for before he went in. Afterwards, he described what happened.
"He was bracing himself that he might have a physical altercation with the young man and wondered how he would respond. He thought I would be sitting across the table from a hardened gang member. When he sat down with the young man and started to talk him, he realized this young man was just like his own son. It completely blew him away.
They just need to know someone cares.
"He asked the youth what he would like to do, and the boy said he liked to play board games. So, they sat in the Corrections Facility and played a game. But as they played, Scott realized that the boy was cheating. So, after they finished the game, he said to the boy, Hey, it looked like when we were playing the game you were cheating.' And the boy looked back at him and said, 'Yes, sir. I'm sorry,' and dropped his head. Then Scott said, 'But the thing I can't figure out is it seemed like you were cheating so that I would win.' The boy lifted up his head, looked Scott in the eyes, and said, 'I wanted you to come back.' Scott was wrecked.
"That's the way it is with so many of these kids. They just need to know someone cares."
Learn more about how you can get involved with One Heart and spreading the word about their upcoming feature film at www.oneheart.com and www.oneheartmovie.com.
How might God use your story?
Get equipped and encouraged at The Global Leadership Summit!
Steve Riach is not unlike many amazing leaders in our Global Leadership Summit (GLS) audience who decided to step out and make a difference. In fact, as a longtime attendee of the GLS, Steve shares the impact it has had on his life and leadership.
"The Summit has been a great opportunity for me to learn from and be inspired by people who are obviously not only very gifted, but who have practical experience to share," said Steve. "To be able to hear from people who have had experiences that address various aspects of life and leadership has been just amazing. There have been certain messages over the years that have influenced me to think differently or see something from a new perspective."
"There are all kinds of conferences that people can attend, but I'm not aware of anywhere else in the United States, much less anywhere else in the world where you can be in the presence of people from such broad backgrounds, who have learned and experienced so much that can resonate with any person in any situation. Everyone can find a nugget wisdom that can apply to their lives. It is designed to create long term impact in what you set your hands to, but to also care for your soul. There's no place anywhere else that I'm aware of where you can find that combination."
Join Steve and others at The Global Leadership Summit in 2022 and discover how to unlock your greatest potential and lead the change you long to see. GlobalLeadership.org/Summit