Published November 22, 2021
GLS21 in Burundi Gathers All Sectors from Community for Leadership Inspiration
Each year, our premier leadership event of the year, The Global Leadership Summit (GLS), takes place in more than 50 percent of the world's poorest countries. For this reason, our generous audience donates to help make this event available wherever there is a hunger for leadership growth to empower positive transformation. Burundi, located in central Africa, is one of those countries our donors support.
A small, poverty-stricken nation, Burundi is one of the five poorest countries in the world. Yet, their passion and desire for positive transformation is evident. Their pursuit for better leadership can be seen in their testimonies of life change.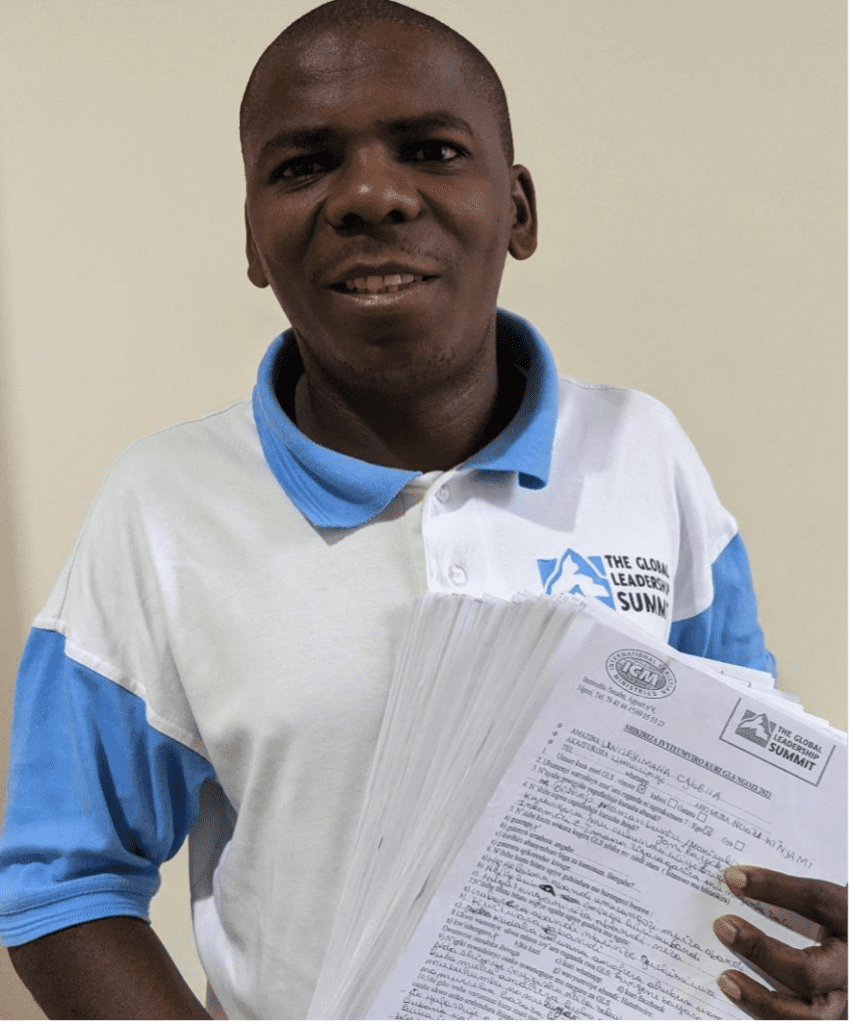 Isaiah Nshimirimana, who leads the GLS team in Burundi, talked with several attendees after their event on October 25, 2021, in Ngozi and was blown away by the feedback. "How blessed I am to have the GLS in my country!" exclaimed Isaiah. "The GLS is God's instrument, which He is now using to change this nation, to bring hope to many Burundians who've prayed and longed for good leadership. I'm so excited to read this feedback from Summit—everyone has a story to tell. Our event in Ngozi this year was extraordinary! The presence of God was there."
More than 1,100 people attended the event, including those the governor sent to be there as well as the police, army, educators, church leaders, healthcare workers and justice department. "God is always on our side," said Isaiah. "Every time if I read the testimonies, it gives me a hope seeing the Kingdom of God in Burundi."
Be inspired by the stories from Ngozi, Burundi:
What I learned at the GLS transformed me.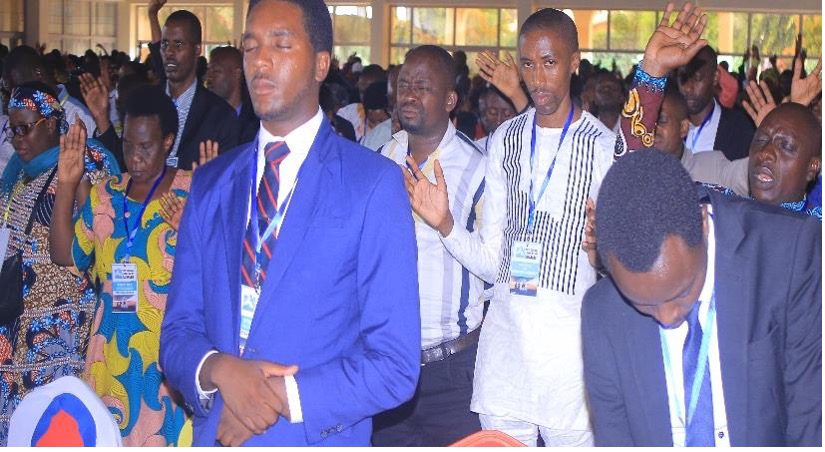 "I have been participating in GLS since its arrival in our country and I have been so blessed. The GLS this year has been particularly special to me—I realized leaders cannot give what they don't have. There are so many decisions that I have made as a result of the GLS.
"The GLS has brought much impact in my leadership over the last five years. After the first event, I was elected to be a Legal Representative. I didn't know how I could be a good leader, but what I learned at the GLS transformed me. I learned how to have good pace in leadership and humility. And because I was leading others, I discovered the value of leading with civility. Even the lives of members of the church have been transformed. Because of our participation in the GLS, the way we treat others and resolve conflicts is helping church growth. It's true—if a leader gets better, everyone gets better and the whole community is transformed.
"This teaching can totally change people's lives. And there a saying, 'If you stop to learn, stop to lead' which means that a good leader is a good learner. In our country there are so many wrong doings, including corruption. But if everyone could get the teaching of the GLS and apply it to their lives, the whole nation can be changed. Thank you for bringing the GLS to Burundi."
Elvis Niyonkuru, Legal Representative, Witnesses of Christ Church
You can't get this kind of teaching anywhere else.
"I do not enough words to say how much I appreciate the teachings of the GLS this year. I learned so much about leading with civility and being a leader who respects the ideas of others. I also learned to be humble in my leadership and to lead others well so that they will continue to choose to follow my leadership not because of fear but because they see that I am for them. I would pay any possible price in order to come because you can't get this kind of teaching anywhere else. The teachings are helping us have good relationships with others in all domains of life. We are so glad for that good opportunity to be part of the GLS. God bless you so much."
Charles Ngendakumana, Local Businessman and Leader at Water Spring Church
Good leadership begins in our families.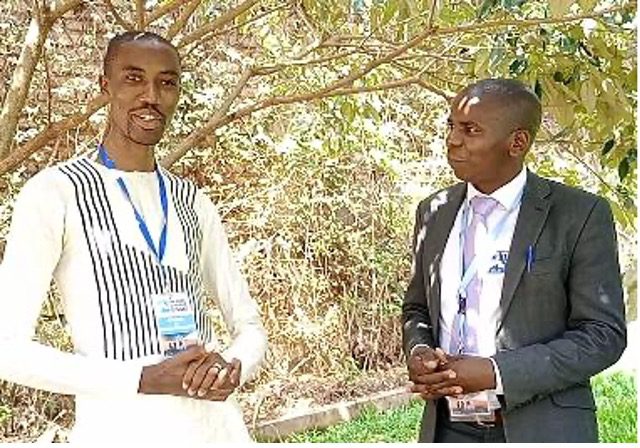 "I've learned so much attending the GLS since 2019. I learned as leaders we may face may problems, but we don't have to give up. Leadership is difficult but we must step forward—a leader does not escape hard times; he brings solutions through them. There is no good development whether in the country or in our churches if there is not good leadership. I have seen these teachings help all domains of life. I also learned if the leadership in our family is not strong, we cannot strengthen the leadership of where we work. Good leadership begins in our families. Continuing the GLS in Burundi can change everything and we could have a good development in our country."
Jonas Ntirampeba, Church Leader
I will never miss it again!
"I got a great thirst for learning more about leadership through the GLS. I have been blessed by these teachings—it touches every part of life. I have learned how to better take care of my family, how to fight against corruption, and next year I will come back and see how it has impacted my business. While many business people think that they are too busy to attend, I will convince them to attend the GLS because I myself I will never miss it again!"
Dorothee, Local Business Trader
The GLS was God's answer.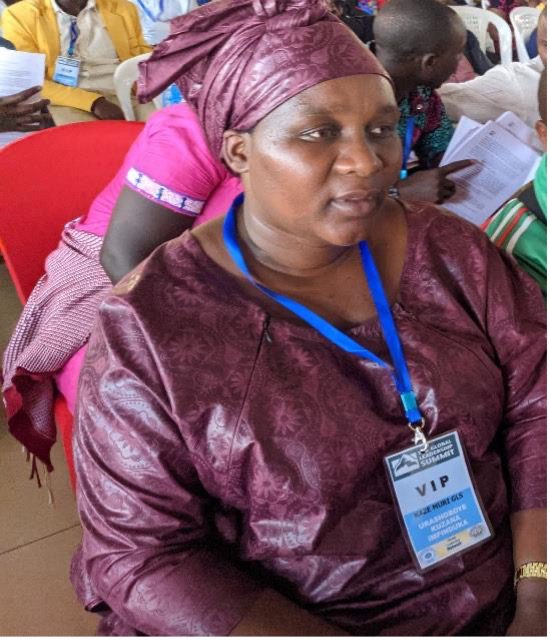 "When I started my journey of leadership, I didn't know how to go about leadership and unfortunately, this brought a great loss in my family and ministry. The GLS was God's answer. It helped me have clear vision of life and how I can take care my family. I'm so thankful to the invitation to attend. The GLS is helping many churches to be strong!"
Jeanvier Nduwayo, Pastor of Beraka Holy Temple Church
I learned that I need to be a servant to those I lead.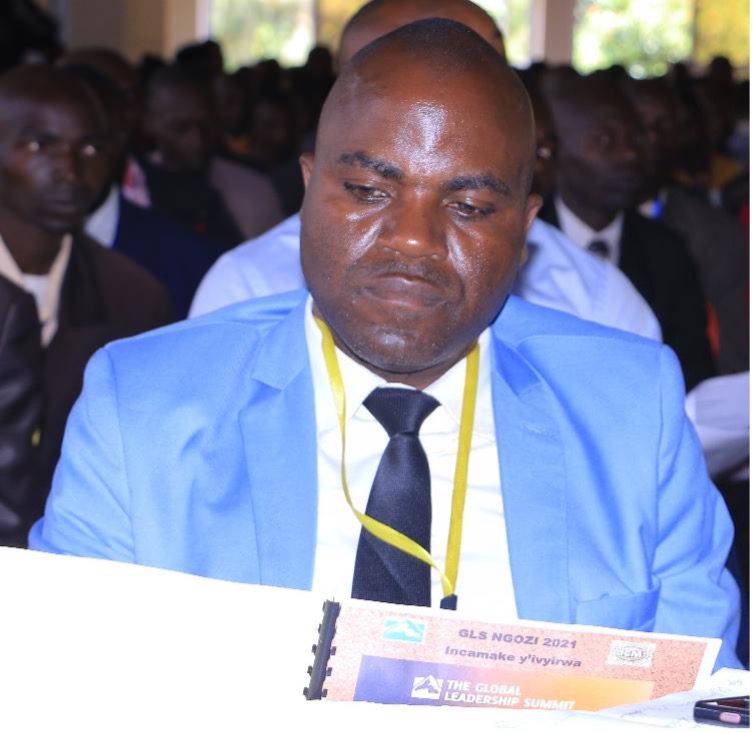 "I attended the GLS for the first time in 2020 two months after my nomination as a leader at Copec Bank. The picture I had of who I would be before the GLS was of someone who was going to be a great man and a boss over everyone under my leadership. But then I got chance to attend the GLS and I learned that I need to be a servant to those I lead. I discovered I need to be there to face the challenges and get the solution. Now I'm focused on building other leaders and helping them grow."
Antoine, Copec Bank
If you have ever donated a gift above and beyond the ticket price to attend The Global Leadership Summit, you too are part of these stories of transformation. You make it possible for the Global Leadership Network to continue to bring the GLS around the world in more than 110 countries and 55+ languages. Learn more about how you can get involved at GlobalLeadership.org/Give.